As part of our International Women's Day celebration, AWARE is holding a screening of the critically acclaimed documentary Miss Representation on March 4, Sunday, 2pm.
Written and directed by Jennifer Siebel Newsom, Miss Representation exposes how mainstream media contributes to the under-representation of women in positions of power and influence.
The film challenges the media's limited and often disparaging portrayals of women and girls, which make it difficult for women to achieve leadership positions and for the average woman to feel powerful herself.
Featuring leaders in politics, news, entertainment, and academia – including former Secretary of State Condoleezza Rice, actress and activist Geena Davis and journalist Lisa Ling – this film explores how the images of women we consume everyday reinforce the notion that a woman's primary value lies in her youth, beauty and sexuality—not in her capacity as a leader.
This screening will be an engaging experience for students, educators, media professionals, members of the creative industries, and anyone interested in gender issues and the media. Limited seats are available, so sign up now!
EVENT DETAILS
Date: March 4, 2012, Sunday
Time: 2pm
Venue: The Substation (45 Armenian Steet)
Price: $10 per person, $8 for AWARE members
Purchase your tickets here.
International Women's Day: Event 2
Sugar & Spice: Women talk about girlhood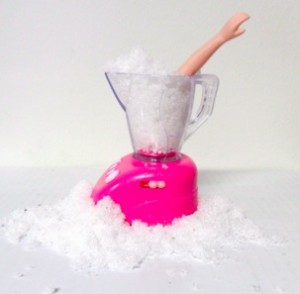 Inspired by Eve Ensler's TEDTalk "Embrace Your Inner Girl", and in line with the international theme for IWD2012 "Connecting Girls, Inspiring Futures", Sugar & Spice investigates ideas of girlhood, with writers reading original pieces as well as pieces written by women they admire.
Curated by Zarina Muhammad and Tania De Rozario, the line-up includes writers such as Ovidia Yu, Dana Lam, Nurul H and Shubigi Rao. Also on the menu is a video by Zarina Muhammad and Lisa Li, documenting interviews of women above 50, addressing issues central to their childhoods.
EVENT DETAILS
Date: March 8, 2012, Thursday
Time: 7.30pm
Venue: The Pigeonhole (52 & 53 Duxton Road)